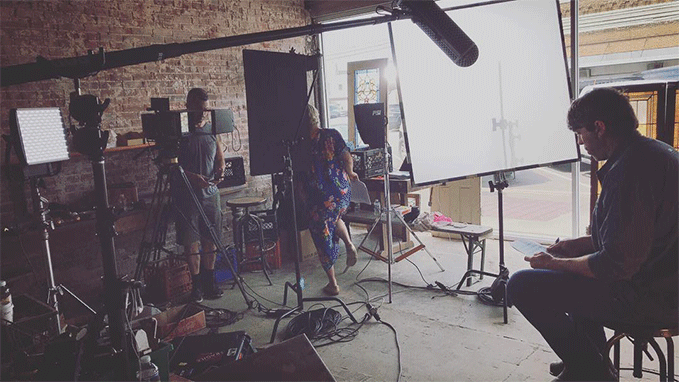 We are a full service film and video production company located in Alabama. We provide video production services for businesses and individuals alike… no matter the location.
The idea of Visual Anthony surfaced in 2014 and after a few videos hit the internet, we gained some momentum. In 2017, we decided that this is what we do. We make films.

The rest of our history is still being written.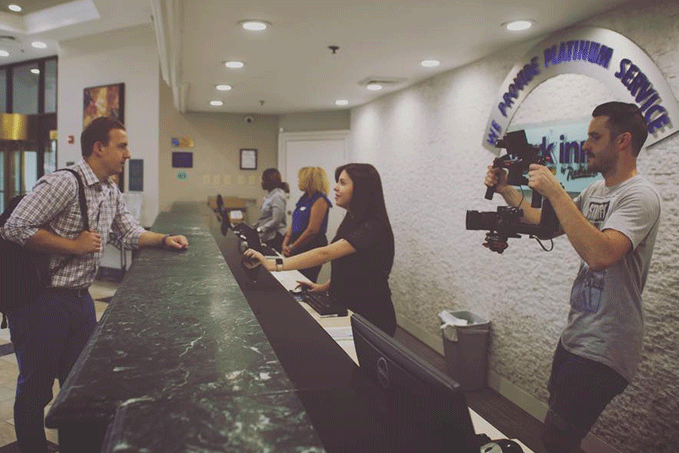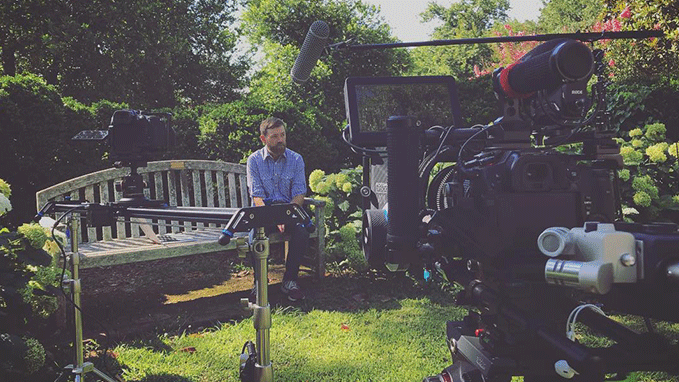 The process. The client. The filmmaking process is what we love. Meeting amazing people along the way is the cherry on top. We take pride in the relationships we build with our clients… past, present and future.
We're the best for the job
It's no secret that marketing with video is one of the most effective tactics in the online community… and it's only getting more popular.
Video is more engaging and more memorable for consumers than any other type of marketing content and your competitors know it. But Anthony, "we have a business to run and video production takes time." This is where we shine!
Our goal is to remove as much stress from the client as possible. So the answer is simple: you tell us what you want (want to achieve) and we do the rest. From detailed shot lists to elaborate call sheets, Visual Anthony covers all of the bases of video production on each and every project.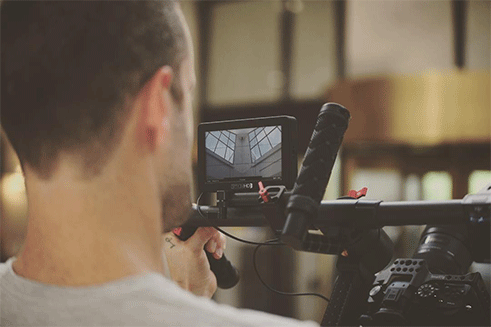 by 2020, online videos will make up more than 80% of all online consumer traffic.
social media video generates 1200% more shares than text and image content… combined.
of internet users search for videos related to a product or service before purchasing.
Visual Anthony, LLC. offers an array of videography & video production services. From documentary style films to corporate advertisements & testimonials to weddings, real estate, lifestyle and much more. If you need videography services, we got you covered.
All Videos
Documentary
Corporate
Real Estate
Live Events
Weddings
Political
Lifestyle
Sports
All Videos
Documentary
Corporate
Real Estate
Live Events
Weddings
Political
Lifestyle
Sports
What equipment do you use?
We use a variety of different cameras and equipment & the project at hand usually determines what comes out of the cases. For cameras, our A-Cam is the Panasonic Lumix GH5s (A-Cam), kitted with Atomos Ninja Inferno external recorder, various canon & sigma lenses, RODE on-camera audio. Our B-Cam is another Panasonic Lumix GH5s paired with the Atomos Ninja V (we love all the bits) and we shoot 100% of our projects in true cinema 4K DCI resolution. 
On the audio side of the house, we use a RODE NTG4+ boom mic ran into a Zoom H6 4-channel recorder. We also have various lav mic setups for on-talent audio.
For lighting, our "go-to" is the Aputure 300D for when we're competing against the sun.  Our backup kit includes the Aputure HR672 LED panels as well as a few other lights that may come in handy on set.
When do we get our video(s)?
We pride ourselves on the ability to produce top quality films... FAST! "Quick turnaround" has essentially been the backbone of how Visual Anthony operates. That being said, all projects are different and require different levels of work. Every lead time is handled on a per-job basis, but rest assured that we don't sit on projects. We shoot. We edit. We deliver... FAST.
Do you have additional fees?
We are straight shooters here. When you give us the outline of what you're looking for, we give you a easy-to-understand estimate and the price you get is the price you pay. PERIOD.
The only time an estimate or quote may change, is if new elements have been added or removed from the project as a whole.
How long is a 'production day'?
Everything we do (especially pricing) is based off of day rates, both full day and half day. A full day can range anywhere from 6 to 12 hours or more, depending on the project. Half days are usually around 4-5 hours.
*production days include setup, relocation, breakdown, etc.
Do you freelance?
Simple answer: Yes.
A more complicated answer: Yes, depending on the project(s) at hand.
Why should we hire Visual Anthony?
Didn't your friends tell you? We're the best... & we're just easy to work with individuals that are passionate about what we do.
What's it going to cost?
Well that depends on you and what you need/want. We've produced videos ranging from $800 per video to $20,000 projects. 
In the past, there was a saying that stated "one minute of video costs about $1,000", but this day in age, with the advancement of technology in both cameras and computers, that pricing structure is no longer valid.
THE GOOD NEWS; however, is that we're not motivated by money. We want to provide our you with the highest quality of video production... regardless of budget. Our $1,000 projects get just as much attention as our $100,000 projects.
How many revisions/changes can I make & will it cost extra?
We offer 2 opportunities for clients to make changes and revisions to their video(s) once the Rough-Cut is delivered.
Any changes requested after the 2 included revisions have been exhausted will be billed accordingly. We will never add costs to your project without your approval and an updated invoice.
Jennifer B.
Wedding Film
Visual Anthony made our wedding video beyond perfect and was awesome to work with. He paid excellent attention to detail and made sure to capture every aspect of our wedding day! He is one of the absolute best and is GREAT to work with!
David W.
Cullman Aerial Photography
Anthony is the most talented videographer that I've ever worked with! He never disappoints. I recommend him for all types of video work.
Wes W.
Happy Homes Real Estate
Easy to work with.  Open to ideas.  Creative genius with film editing.
Lacey K.
Lakeside Real Estate
Anthony has worked on several projects with me in the past year... and WOW! His work has improved my business tremendously. As a fairly new realtor, I look for ways to make my listings stand out from the rest. Visual Anthony helps me do that, and he does it well.
Taylor E.
Wedding Film
Absolutely amazing!! Captured my wedding and went above and beyond my expectations. He is so talented and easy to work with! You won't regret it!!!